Testimonials
Testimonials
Even though Taormina Weddings started up in 2015, we are in no ways new to wedding and event organization. Mariangela, our project manager has organized about 1000 evens in Taormina, of which at least 700 being weddings.
Below are some reviews from couples that have found out about our new venture and been so kind as to write some lines about their experience with Mariangela as their wedding planner.
Fran & Chris ( July 2014) Australia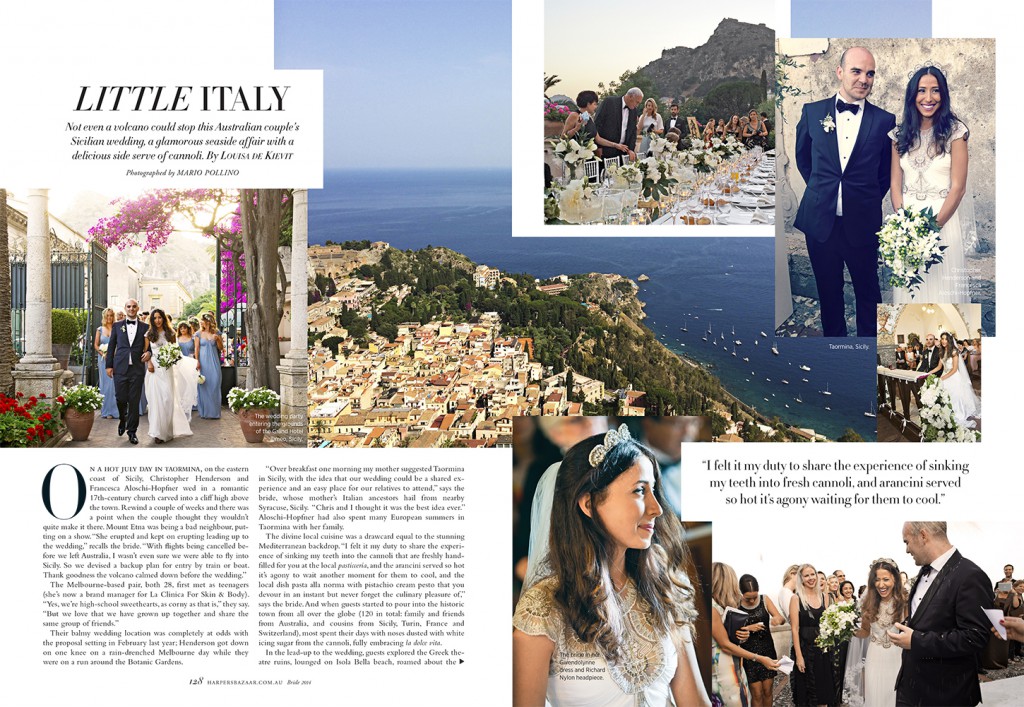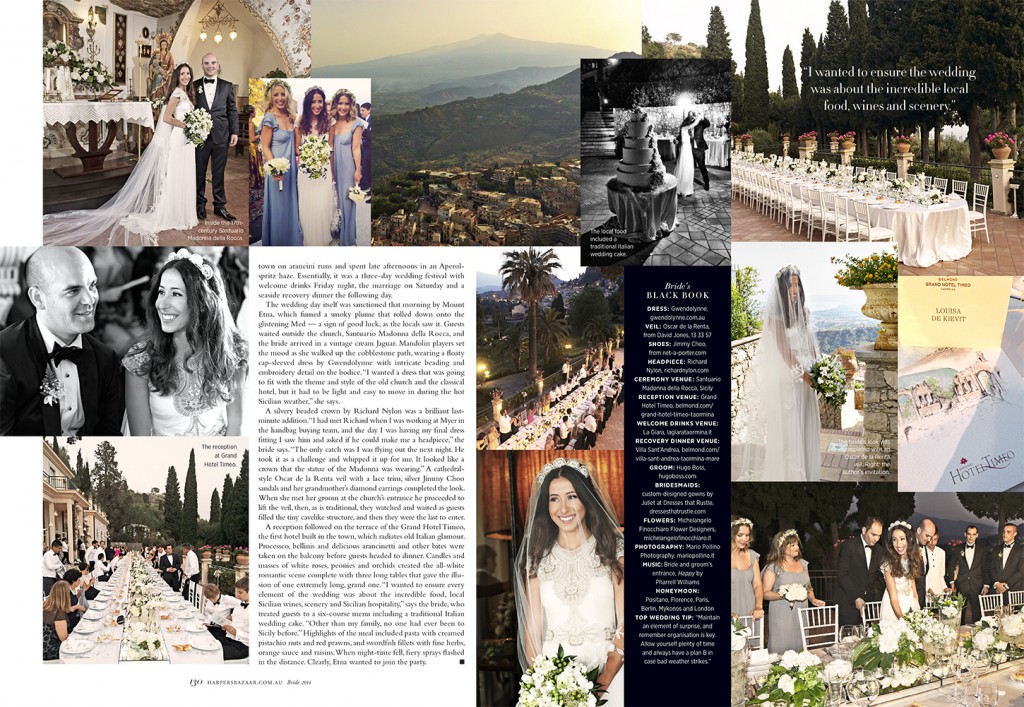 "Absolute Perfection!
A large majority of my wedding guests have never been to Sicily or Taormina before, so i felt it was my duty to ensure every element of the wedding was about the incredible food, local Sicilian wines and of coarse the breath taking scenery.
Mariangela did an absolutely incredible job in ensuring my vision came to life. I could not fault one aspect of my wedding.
As I am based in Australia most of my correspondence with Mariangela was via email. You never would have guested that we were in completely different time zones.
Thank you Mariangela, i could not have had my dream wedding without your help! I will be forever grateful to you xx"
Fran & Chris ( July 2014) Australia
Bianca Brigitte & Callum ( August 2014) UK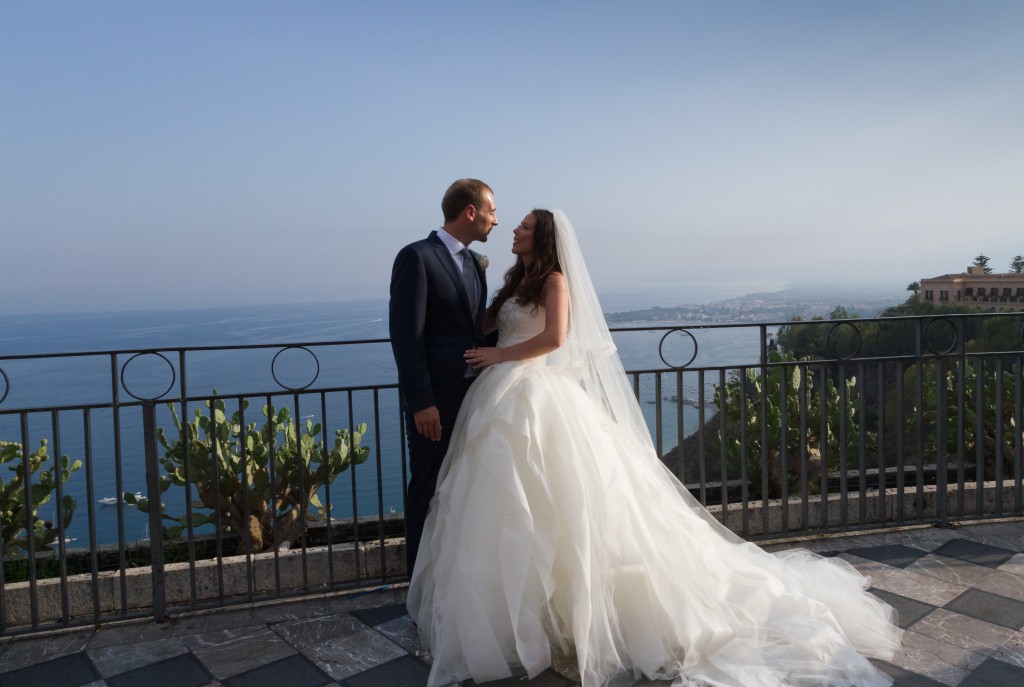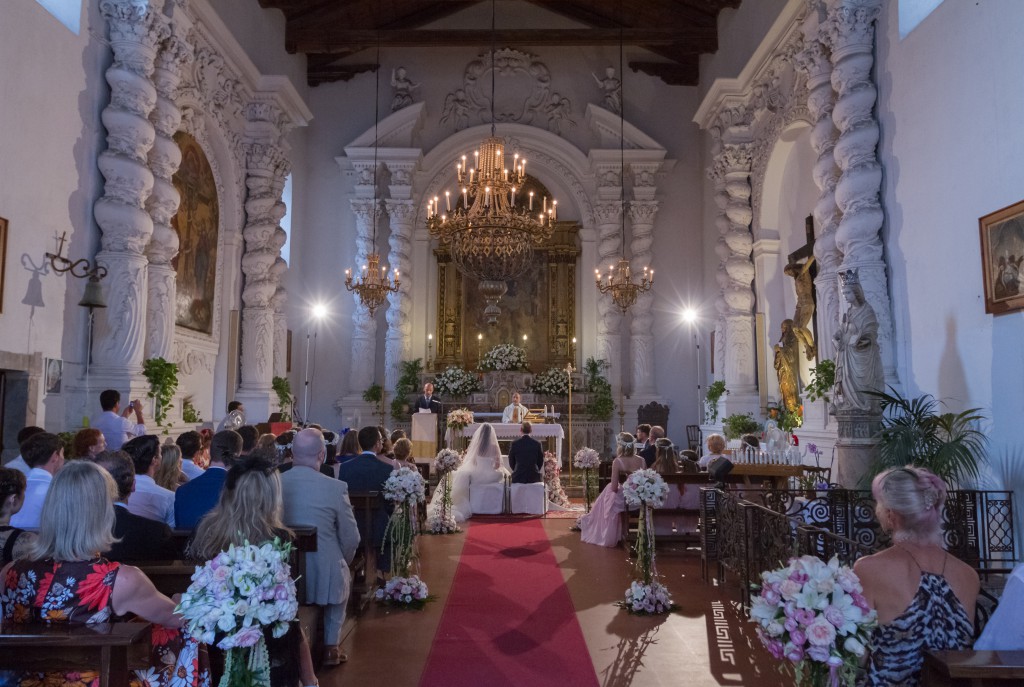 "From the very first moment I contacted Mariangela about my wedding, her professionalism and friendliness shone through. Her excellent organizational skills, considerable network of contacts and experience are unparalleled, whilst her warmth as a person really makes you feel at ease.
From big decisions about the setting, the menu and the timings to the smallest and most intricate details, Mariangela is ready to discuss an array of options and ideas. Her knowledge and openness make you feel that anything is possible. She treats clients as individuals and listens to exactly what it is they hope to achieve. She was able to take our hopes and dreams for our wedding and translate them perfectly into a beautifully curated event.
Our wedding was truly magical. Our guests had travelled from every continent to be with us on our special day and everyone was touched by the beauty of the location and the attention to detail at every turn. Mariangela remained at the helm and seamlessly oversaw all logistics meaning that my husband and I were free to enjoy ourselves with family and friends and celebrate the most wonderful day of our lives.
A wedding is such a deeply personal and significant event and it is so important to find someone that you can trust to guide you through the process. We feel incredibly lucky to have found Mariangela. Not just do we trust her implicitly, but we also respect, admire and get on brilliantly with her which means that we always felt we were discussing our important plans with an old friend rather than a stranger. Her guidance resulted in a day that we will both remember for the rest of our lives."
Stephanie & Riccardo ( September 2014) UK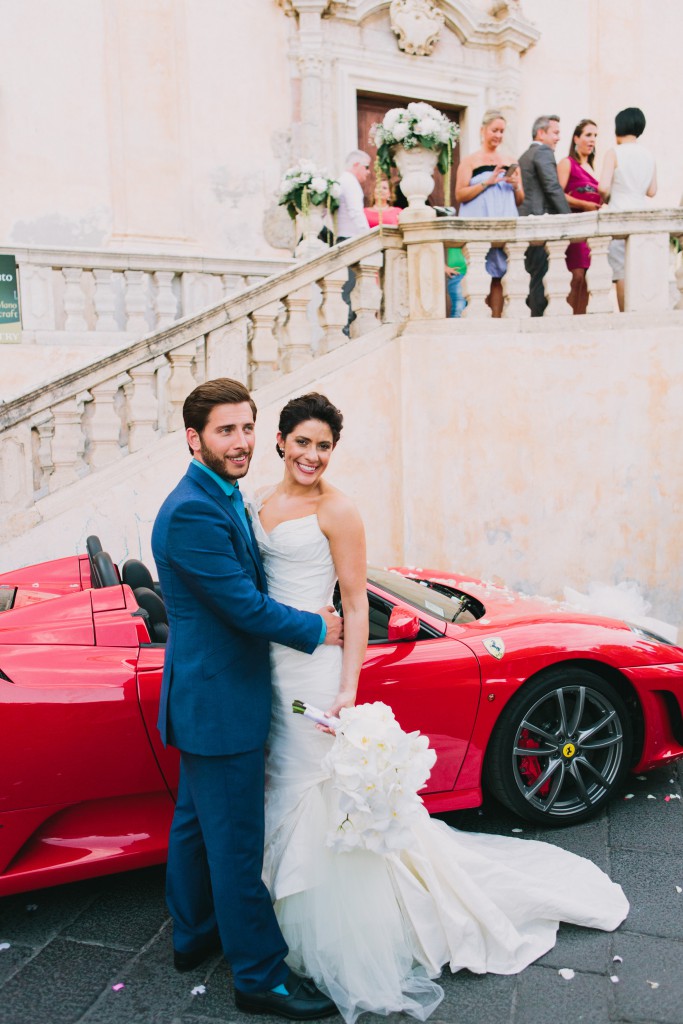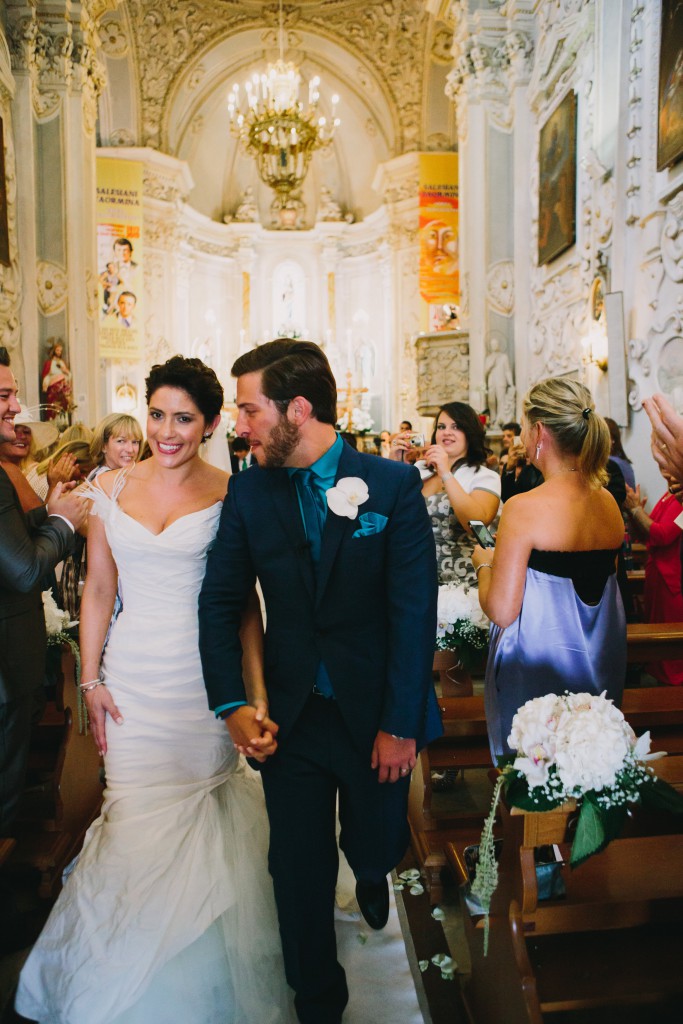 "Getting married abroad obviously worried us as we live in the UK and could not be in Sicily to plan every detail, but from the minute we met Mariangela, or Mari-ANGEL as we call her, our minds were set at ease. Not only is she calm and relaxed, she is extremely efficient and nothing is ever too much! Every detail of our wedding was perfect, from our beautiful flowers, to the stunning table settings.
To say our wedding was a magical fairytale is an understatement , and that is Largely to the Fabulous Mari-ANGEL! We are still pinching ourselves now as it all seems like an amazing dream.
If you choose Mariangela to do your wedding I can promise you this, it will be a day to cherish forever…"   Lots of love
Kamilla & Robin ( June 2014) Australia & UK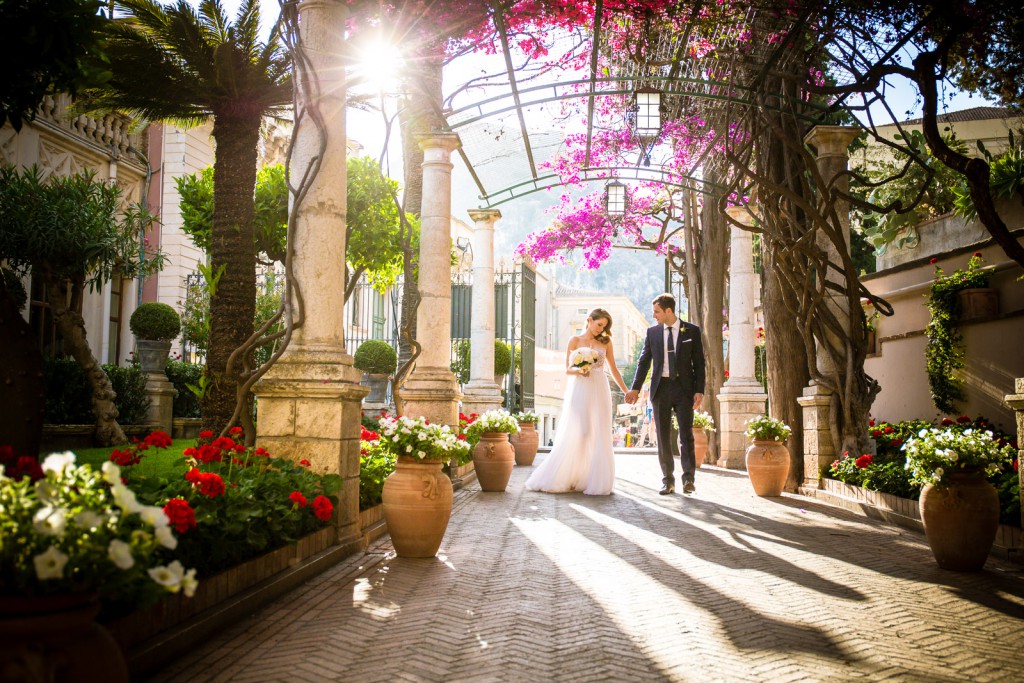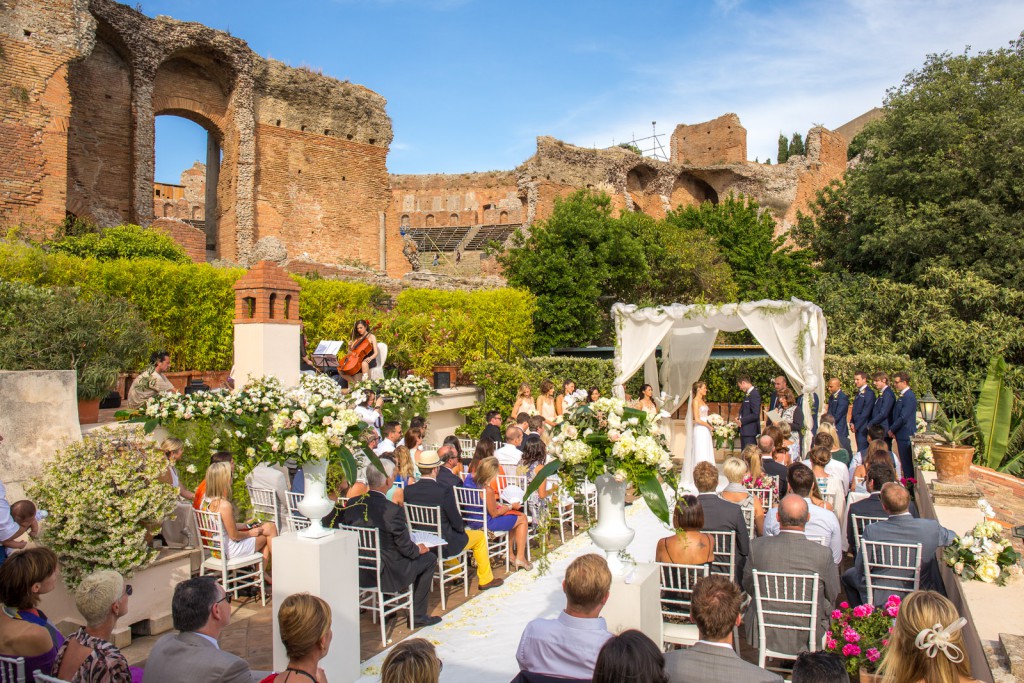 "People tell you that your wedding will be the best day of your life, which of course you expect, but it was on another level! None of this would have been possible without the amazing, professional but personal care and attention from Mariangela. From the very start she made us feel safe but excited in her hands, we were able to adapt any part of the day to exactly how we wanted it – from the magical setting brimming with elegant flowers to the harmonious sound of the string quartet to the bespoke but authentic food and wine – nothing was ever a problem. Mariangela's years of experience in organising events and primarily weddings certainly shone through – her calm and collected manner made all the decision making fun and exciting as opposed to stressful or arduous, she kept us at ease throughout everything, especially on the day. We can't thank her enough!"
Camilla & Tony ( September 2012) USA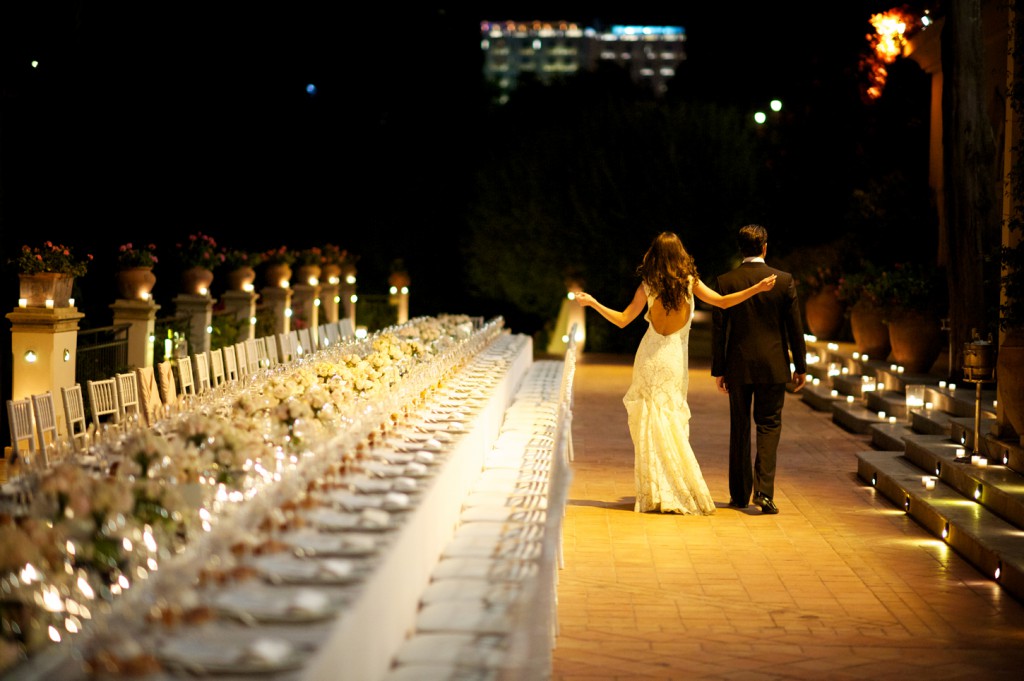 "Mariangela's event management process has extraordinary precision with impeccable timing and the service that is so effortless that you don't notice it. Everything was perfectly orchestrated and handled with utmost professionalism and calm with the sole goal of creating an unforgettable experience.
Mariangela Spinella is an exceptional event planner. I was fortunate to work with her on my wedding in September of 2012. Having worked with many event planners in the past, I can confidently attest that Mariangela is truly in a league of her own. The level of detail and stress that goes into planning an overseas wedding is extremely overwhelming. And, we had to change the venue last minute, which gave us only 2 months to plan. Mariangela truly saved the day to deliver the most magical party. She has vast experience in event planning in Taormina and works with the best vendors. She is very calm and tends to your every request with such professionalism and patience of a saint. And, this is someone who has several weddings per week during the busy season. Mariangela executed my wedding after only one face-to-face meeting and few emails. Her suggestion to have an imperial-style table for a party of 70 people was brilliant. The wedding turned out to be a singular most glamorous and effortless affair. Our guests travelled from all over the world and many proclaimed that they have never been to a more spectacular wedding."
Phil and Natalie ( September 2014) UK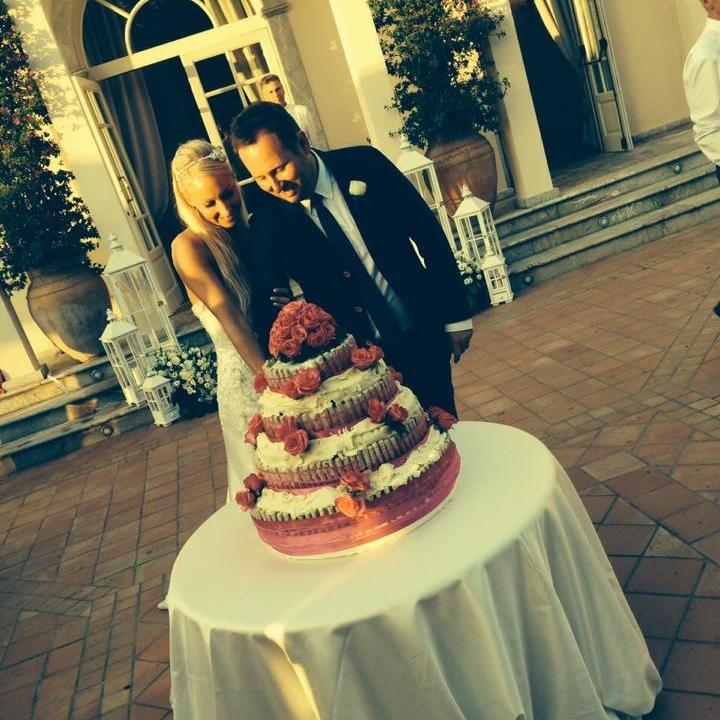 "Back in September 2014 myself and my now wife got married in Taormina, Sicily. We had always wanted to get married abroad and decided to travel out to Sicily in the April to look at potential venues. Having a few ideas in mind we looked at options we had researched prior to arriving in Taormina. There were a few good options but we were finding difficult to get the day we wanted as we found several places had many rules on when you would use the venue and how our wedding day would work. We were getting a little disappointed until we happened upon Hotel Timeo. The venue was fantastic but what really impressed me was on my first time of visiting the venue we were able to meet with Mariangela (the events coordinator) and nothing seemed too much trouble.
We had an initial meeting and everything we wanted was possible and Mariangela made us feel like our wedding was so important to her and she could sort any small details we wanted. This was fantastic for us as living in England and trying to organise our special day abroad did worry us a bit. However after our first meeting in April we decided to go ahead and book the Timeo. We then revisited Taormina that summer to sort all the fine details out. Again Mariangela spent hours with us making sure all aspects of our day were planned down to the smallest detail. We couldn't have been happier with how the meeting went and knew our day was going to be perfect!
Finally when our wedding day came in September, the whole day was exactly how we wanted it and we had no issues at all. I put this down to how Mariangela ran our day. She took a hands on role and was there to sort anything if needed. Any requests we made on that day were carried out to a top standard and our day ran like clockwork. We certainly felt that our day was 100% what we had planned and thank Mariangela so much for this."
---